How Can Energy Medicine Help You?
Balancing the body's energies has a powerful and profound impact on our health and wellness. Energy medicine works with underlying energetic causes, not just symptoms.
Sometimes the answer isn't what you expect it to be . . .
Each of us is wonderfully unique.
What works for one person might not work for another.
The sessions and techniques used, along with recommended self-care, are tailored to your unique energies.
Free-flowing energy results in optimal physical, emotional, and mental health and wellness.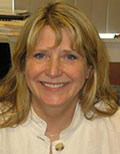 Marcia Rowland
Marcia is a Certified Advanced Eden Energy Medicine Practitioner and Intuitive. She was the first person in Minnesota and one of the first one hundred in the world to be certified in Donna Eden's Energy Medicine techniques. More . . .